Top 10 Sativa Weed Strains
The 10 Strongest Indica Weed Strains On Earth Right Now
10 Strongest Hybrid Weed Strains On Earth Right Now
These hybrid strains produce more THC than almost any other strains out there. Here are 10 contemporary strains with 25% THC and above.
While scrumptious landrace strains were popular in the hippie era, today's cannabis environment is full of craft hybrids. Contemporary strains are often fast-growing, high-yielding, fragrant, and are chock-full of psychoactive THC. In fact, strains are now producing upwards of 25 to 35 percent of the compound. If you're interested in consuming or growing some truly potent cannabis, here are 10 of the strongest hybrids in the world right now.
1. Strawberry Banana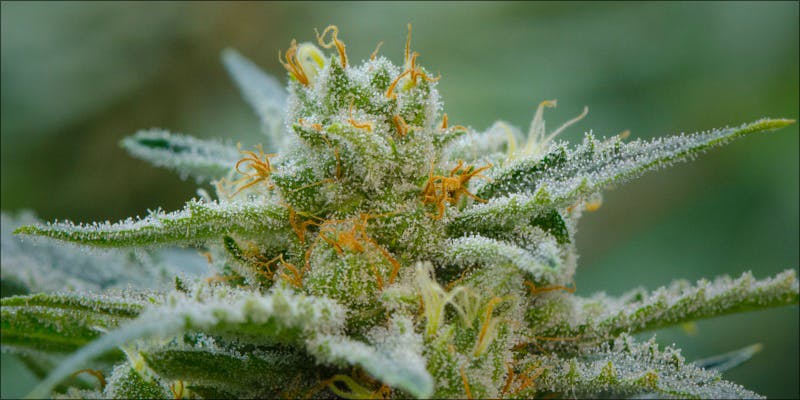 Bred by DNA Genetics, Strawberry Banana is an indica-dominant hybrid with an undoubtedly fruity and sweet aroma. Like many contemporary hybrid strains, Strawberry Banana is potent, sticky, and glistens with THC-laden resin. In fact, levels of the psychoactive often reach up to 28.4%.
The first thing you're likely to notice about this strain is its delicious smell and taste. However, expect a sedative high with plenty of mood-lifting properties. To make things even better, many find that this strain makes for great creative inspiration.
2. Chiquita Banana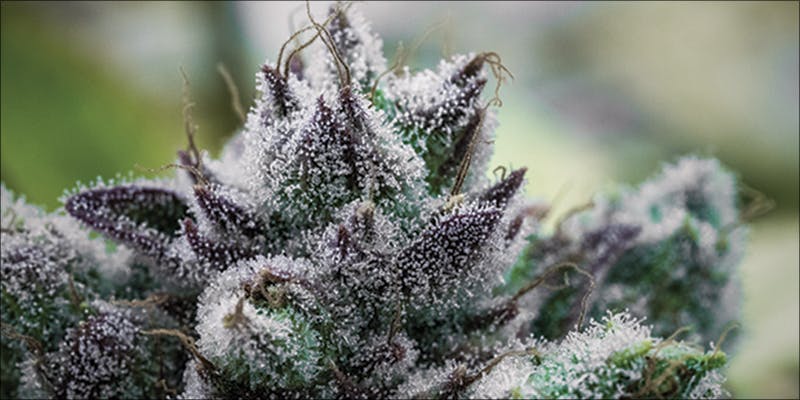 Chiquita Banana has won the title of one of the strongest strains in the world. In some tests, this strain reached over 33% THC, making it one of the strongest strains in the world. Those who manufacture clear concentrates or distillates will love this strain, as it produces such a concentrated amount of THC naturally.
Chiquita Banana is a cross between the famous OG Kush and Banana, and you'll be finding yourself soaring through dreamy, euphoric bliss after just a taste or two of this strain. This strain has been named a High Times strongest two years running, in 2015 and in 2016.
3. Blissful Wizard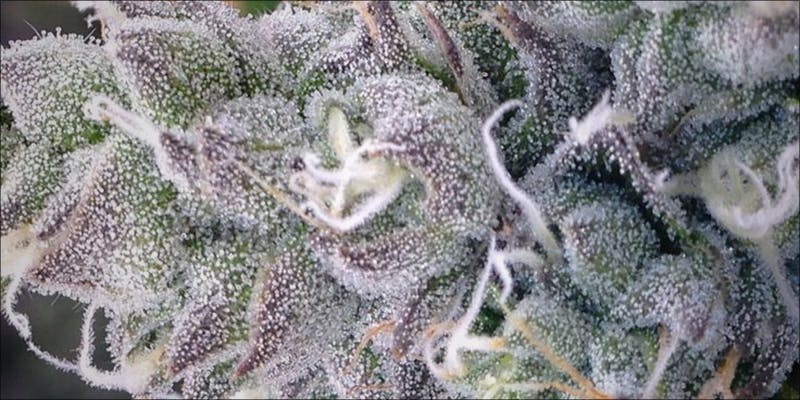 This strain is a potent hybrid cross between Captain's Cookies and Girl Scout Cookies. Bred by The Captain's Connection, this hybrid features up to a whopping 28% THC. It won Best Non-Solvent Has at the SoCal Medical Cannabis Cup in 2015, and it remains one of the highest testing strains around right now.
The high from this strain is happy and comfortable overall, interspersed with an extremely pleasurable blissful euphoria.
4. Gorilla Glue #4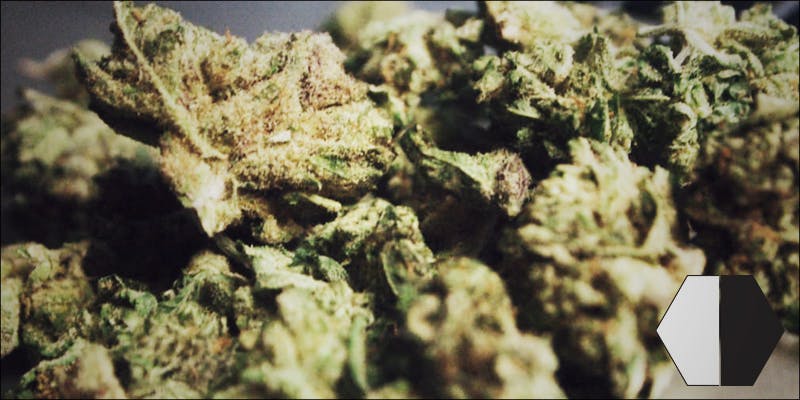 Gorilla Glue #4 shook up the cannabis world with test results reaching up to 33% THC. There are several phenotypes of Gorilla Glue available, though #4 is the most popular, followed by #1. Gorilla Glue produces a very strong hybrid high, perhaps leaning a little toward the body-heavy side.
However, this strain also provides some intensely euphoric effects. All in all, anyone in need of a powerful yet blissful experience will love Gorilla Glue.
5. Bruce Banner #3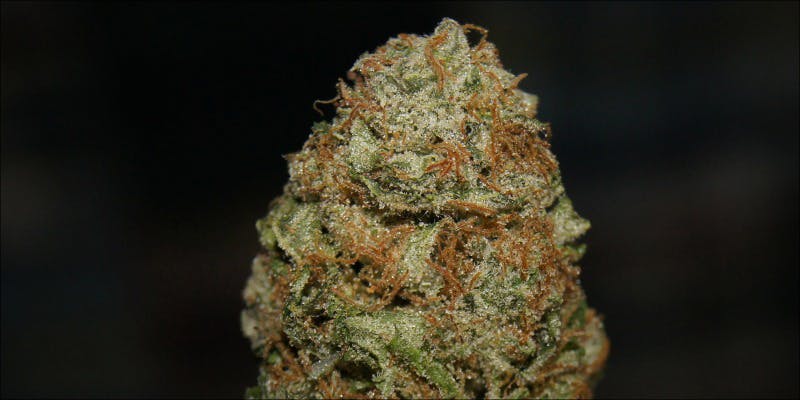 Bruce Banner #3 is a difficult find, and the demand for this bud is increasing. Bruce Banner #3 is a heavy-hitting hybrid that features up to 28% THC. One of the strongest strains in the world, Bruce Banner is a great medical cannabis bud and can be extremely helpful for those with chronic pain, including neuropathic pain and pain after injury.
This strain is also known to inspire a bout of creativity, that is often appreciated by those who struggle with focus and attentiveness.
6. Girl Scout Cookies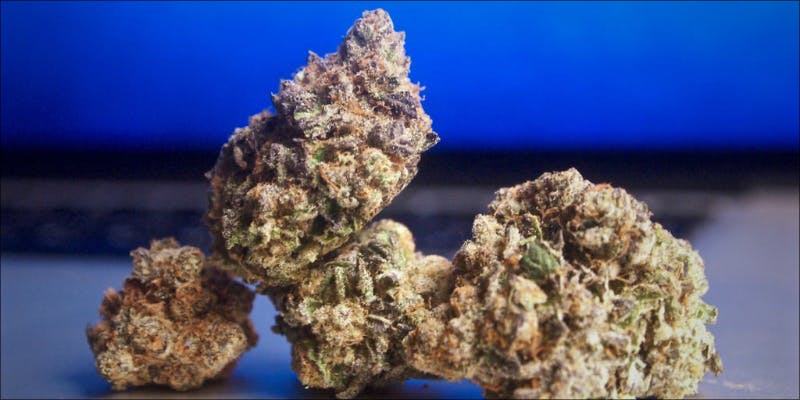 Girl Scout Cookies has become one of the most popular hybrid strains along the West Coast. Often used as a base for Kurupt's Moonrocks, this potent herb features up to a whopping 28% THC. As a hybrid, Girl Scout Cookies provides a heavy-handed high with a significant amount of body relaxation and mood uplift.
This strain is known to inspire some giggles and a hazy, euphoric feeling. However, in large doses, this strain can cause sedation, which might make it difficult to get off of the couch.
7. White Fire OG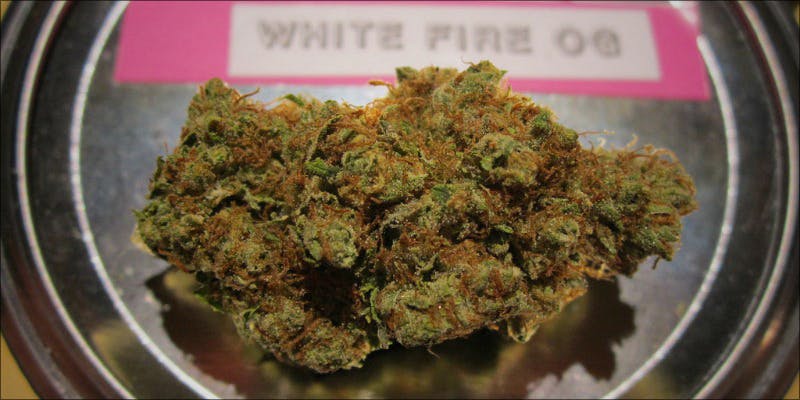 If you need something strong during the day, White Fire OG is an excellent choice. Often called WiFi OG, this hybrid can test between 22 and 30% THC. Sativa-dominant, Wifi OG features a contented and sociable high.
Many consumers report that this strain also has a lung-expansive effect and some pleasant sensations of bodily heaviness. Wifi OG is a cross between The White and Fire OG.
8. OG #18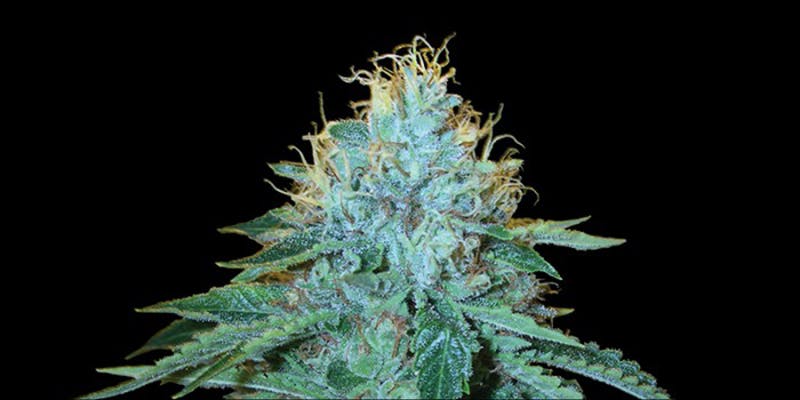 Released by DNA Genetics under the Reserva Privada label, OG #18 is a phenotype of OG Kush.  OG #18 tested with up to 27% THC. This strain has won several awards, including Best Hydro at Spannabis 2011. This strain perhaps leans a little to the indica-side of OG Kush, providing consumers with a positive, upbeat mood and a substantial body relaxation.
This strain is certainly potent, but it is not likely to leave you stuck on the couch. Rather, save this bud for an easy afternoon when you can sit back, unwind, and de-stress.
9. The White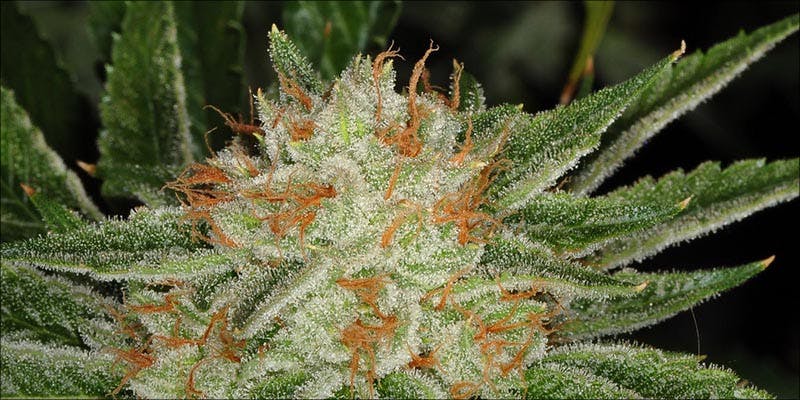 Parent strain to White Fire OG, The White is a potent hybrid with merits of its own. The genetics and original breeder of this strain are quite mysterious, but it is thought to be a phenotype of a Kush strain, Triangle.
Triangle is a three-way cross between OG Kush, Purple Kush, and Master Kush. Some reports have put this strain up to 29%, it features an average of about 24 to 25%.
For experienced consumers, The White produces a largely manageable daytime high. Novice consumers may find this strain a little on the sedative, or hazy side. The White is a rare strain, though this hybrid is quite valuable to breeders.
10. King Tut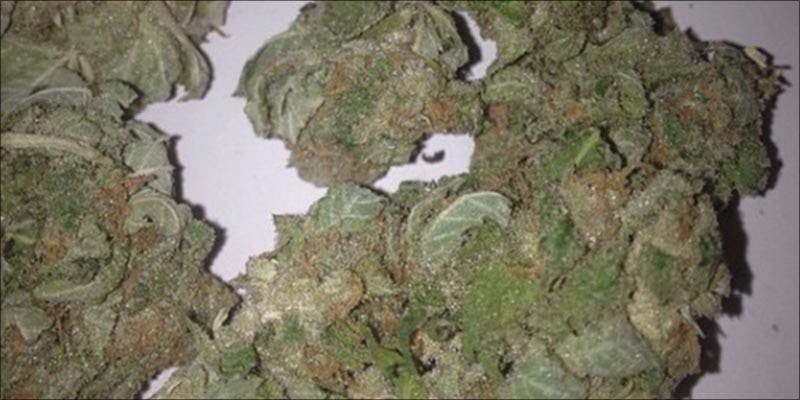 King Tut, also known as Tutankhamon, is a sativa-dominant hybrid with THC levels that can reach up to 30%. This strain is thought to be an offspring from the legendary AK-47, a potent sativa that produces a fast-acting and clear-headed cerebral high.
This is a great strain for daytime use, promoting energy, vigor, and focus. However, those sensitive to sativas or large amounts of THC may experience some anxiety with this strain.
Check out the Herb Shop for all the necessities, like the Mighty Vaporizer, you might need to enjoy your strain of choice.
Weed Strains
What's the story of Haze?
Haze is, probably, the most grown and renowned 100% sativa hybrid throughout the world. Its origins date back to the early 1970's in the region of Santa Cruz, California (USA).During this time, two brothers known as the "Haze Brothers" (R. Haze and J. Haze) cultivated and crossed different cannabis lines using seeds of the best imported sativa strains, most times offered by their friend and neighbor Sam "The Skunkman".It all began with a hybrid between a landrace sativa from Mexico and another landrace from Colombia. One year later, the best females selected from this hybrid were crossed with a landrace strain from southern India. Finally, the female offspring of this new hybrid was crossed again with a landrace male from Thailand.
Origins of Diesel cannabis strains
In recent years, Diesel strains have become, by their own merits, one of the most popular cannabis genetics, seeked by growers and users both for its intense and special taste and for its strong effect, mainly caused by THC contents which can exceed 20% in most specimens. As it often happens in the world of cannabis, the exact origin of this genetics is uncertain, although one of the most commonly accepted theories tells us that it'd be directly related to the Chemdog and, later, also to the OG Kush marijuana.
The Skunk gene pool
The Skunk is, doubtless, one of the most widely known and grown cannabis strains worldwide. The Skunk marijuana is a poly hybrid between two Sativa landraces – Colombian Gold and Acapulco Gold – and an Afghani Indica purebred.
This legendary cannabis strain was developed during the early 70's in California by a group of growers and breeders known as Sacred Seeds, leaded by Sam Skunkman.
During this glorious time, selections of thousands of plants were usually performed outdoors. In this way, the best traits of the gene pool were detected and stabilised over the years, according to the criteria that has made the Skunk to become a truly impressive marijuana variety: nice yields, early flowering, nice branching, dense and resinous flowers with few leaves and extraordinary scent.
During the 80's Sam Skunkman brought the Skunk to Europe (Netherlands) and sold some seeds under the name of Cultivator's Choice. The remaining stock of seeds was then bought by Neville Shoenmakers, owner of The Seed Bank, later to become the Sensi Seed Bank.
Today, the Skunk#1 is considered a stable and homogeneous plant, what explains why it is so oftenly used to develop new hybrids such as Haze x Skunk or Seedsman's Hawaïan Skunk. Continue reading →
The origins of Northern Lights
The history of Northern Lights
The Northern Lights cannabis strain is, probably, one of the most renowned and appreciated Indicas around the world. Winner of countless awards and born as pure Afghani for the first years, it seems like some Thai Sativa genetics were added to its genepool at some time, what probably accounts for the fruity taste and intense cerebral high for which this variety is known. In this way, and despite it is a mostly Indica strain, Sativa phenotypes are found from time to time, rare individuals with spectacular features.
According to most sources, it is believed that it was created on the 70's by a breeder known as "The Indian" on an island near Seattle, WA, although others claim that the strain originated in California before The Indian started growing it. The story goes that there were 11 Northern Lights plants (labeled #1-#11), being #5 and #1 the best ones, all of them truly Afghani plants with strong Indica features: resinous, compact, dark green and very stable.
Somehow, in 1985 the 100% Indica Northern Lights arrived Europe – Netherlands – from the Pacific North West – ending up in Neville Schoenmaker's hands, owner of Holland's first marijuana seedbank, known as The Seed Bank (later renamed Sensi Seeds by its new owner). It is told that all plants given to Neville were females, but The Seed Bank soon had Northern Lights seeds available in its catalog, so…how did Neville create his NL lines? Continue reading →
About the Blueberry cannabis strain
The renowned Blueberry cannabis strain – and the Blue family created from it – was developed in the USA sometime during the 70's by breeder DJ Short.
This genetics is a blend of different strains. Firstly, DJ Short was tasting some landrace Sativas from Colombia, Mexico, Thailand and Panama. Two very special plants stood out over the rest: a Highland Thai – also known as Juicy Fruit for its sweet and tropical flavour – and a Purple Thai from Oregon – hybrid between Highland Oaxaca Gold and Chocolate Thai.
On the other hand, he had a very special Afghani male from California that, while not havieng the exquisite features of his Sativas, was perfect to cross with them and achieve more easy to grow plants than those pure breds, allowing the grower to have more control.
After  a hard work of breeding, DJ Short finally developed his two best known strains:  the Flo and the Blueberry. The Flo is a hybrid between Purple Thai and the Afghani male, while the Bueberry ia a cross between the Flo and the Highland Thai "Juicy Fruit". In this way, the Blueberry has genes from the two best Sativas that he found and also genes from the valued Afghani male. Continue reading →
Dutch Passion's Think Different auto
Dutch Passion Think Different auto grow review
Dutch Passion have seen their automatic 'Think Different' variety become one of their best sellers, more popular even than some of their established photoperiod varieties which have been on sale for years.  It has been surprising to see how quickly the best automatics have become so popular so we followed a Think Different grow review by European grower 'Tang' to find out more.
Think Different is a sativa variety based on genetics from an exceptional phenotype of AK47.
"This Think Different is the second biggest auto I've grown.  The biggest was Dutch Passion's AutoXtreme but that had more than twice the light above her.  The Think Different was very low odour until the last few weeks when she smelt of citrus and fresh grass….lovely.  The next time I grow this strain I will make sure I have more light available. The dry yield on this Think Different was bang on 6oz at 168 grams. She was grown under 200W of LED, LED is the only indoor grow technology which allows me to maintain cool grow room temperatures in the hot summer months.  Its also less expensive to run than an HPS, which makes it worth the extra purchase cost".
"Think Different germinated and was grown in a 15 litre soil container containing Plagron Light soil. The nutrients were Sensi Grow and Sensi Bloom from Advanced Nutrients. Every day I gave her 20 hours of light and 4 hours of darkness, this was the same for 75 days from start to finish.   Autofem genetics can flower under 20 hours of daylight, this gives them bigger colas than a photoperiod variety can achieve in the same time.  My Think Different grew like a normal cannabis seedling, automatics look and seem like traditional cannabis at first.  I saw the first female flowers after 25 days.  It is strange to see cannabis blooming under 20 hours of daily light, but somehow automatics manage it.  Think Different grew one dominant bloom and was surrounded by slightly smaller blooms.  Under 20 hours of light it takes about another 40-50 days to finish, so in total from seed to harvest is about 70-75 days, 10-11weeks".
"Automatics use the 20 hours of daily light to grow faster than they could under 12 hours of daily light.  Week by week you can see the difference, the roots grow quickly and the plant development is surprisingly fast.  Growth of the side branches is rapid, they search out the light and you can see the plant expand with vigour.  The resin production starts to gradually increase from day 40-50.  On Think Different the smell odour and aroma were not too intense, I would say for the last 2 weeks you need to pay attention to the carbon filter.  By the end the hairs were starting to turn orange and the blooms had finished growing.  Feeding is easy, just understand when your plant is ready for stronger feed and slowly increase the nutrient concentration.  Its just like feeding a photoperiod variety, follow the same rules".
"I can see why this strain has become one of their (Dutch Passions) customer favourites.  The yields are well above average, it's a killer smokeand it's easy-to-grow. Its easy enough for a new starter wanting a tough plant or an experienced grower wanting to push a strain to the limit. This is the second time I've grown Think Different so I know a spicy taste will evolve in my curing jars over the next few months, she packs a punch and tastes good now but I know it will get even better.  If you are going to give this strain a run be careful – she will get large in bigger pots, this one was grown in a 15L Airpot in soil.